all-in-one
D
ehumidifier
Desiccant material (zeolite
molecular sieves) is coated on the internal surface of the honeycomb
structure guaranteeing a large
absorbing capacity and zero dust
emission.Continuous regeneration process
and close loop cooling phase for
high performance and constant dew
point level.
The Honeycomb Wheel dryers are
equipped with a microprocessor
system which keeps constant the set
temperature .
From the control keypad it is
possible to display and set the
parameters and the working modes
and see warning messages.
Once the process temperature has
been selected, the microprocessor
automatically sets the safety
temperature within the whole rang
of functioning temperatures, thus
ensuring the maximum operational safety.
Reduction down to 30% of the
electric energy usage by
honeycomb rotor solution and the
complete recovery of the
regeneration air. The excess heat
getting out of the honeycomb
wheel is used to pre-heat the inlet
air
No expense for the consumption
or connection of cooling water or
compressed air the unit simply
requires electricity for functioning

Duration of usage 50% higher
than traditional models: in
average usage conditions the
molecular sieve wheel overcomes
the 10 years of operation. The
wheel system does not require
maintenance, because it has no
moving mechanical element and
the belt turning the wheel does
not need to be lubricated
Constant Dew Point, with no
fluctuation, with adjustable
values for process optimization.
Guaranteed absence of dust and
of material contamination. The
Honeycomb Wheel dryers are ideal
for application in the medical field
and in the optical sector.
Complete access to all the unit's
components by simply removing
the side panels for maintenance
operations.
Flexible and modular
configuration: the drying hopper
can be installed on the processing
machine or beside it, or placed
on a trolley. Both single-hopper
and multi-hopper versions are
available
M
achine look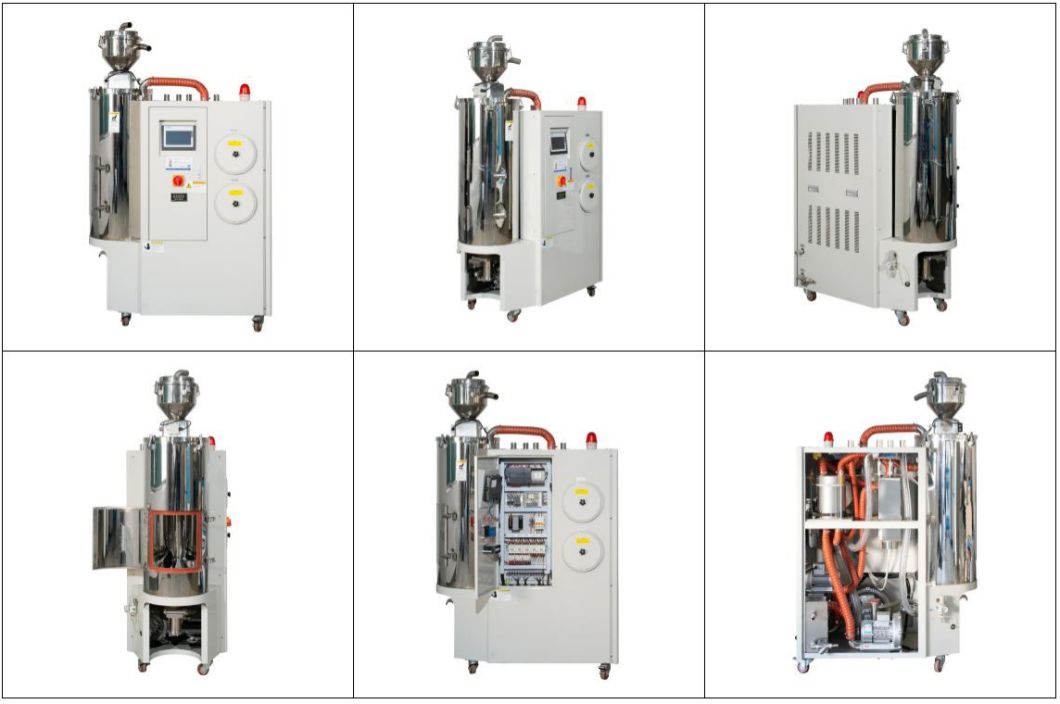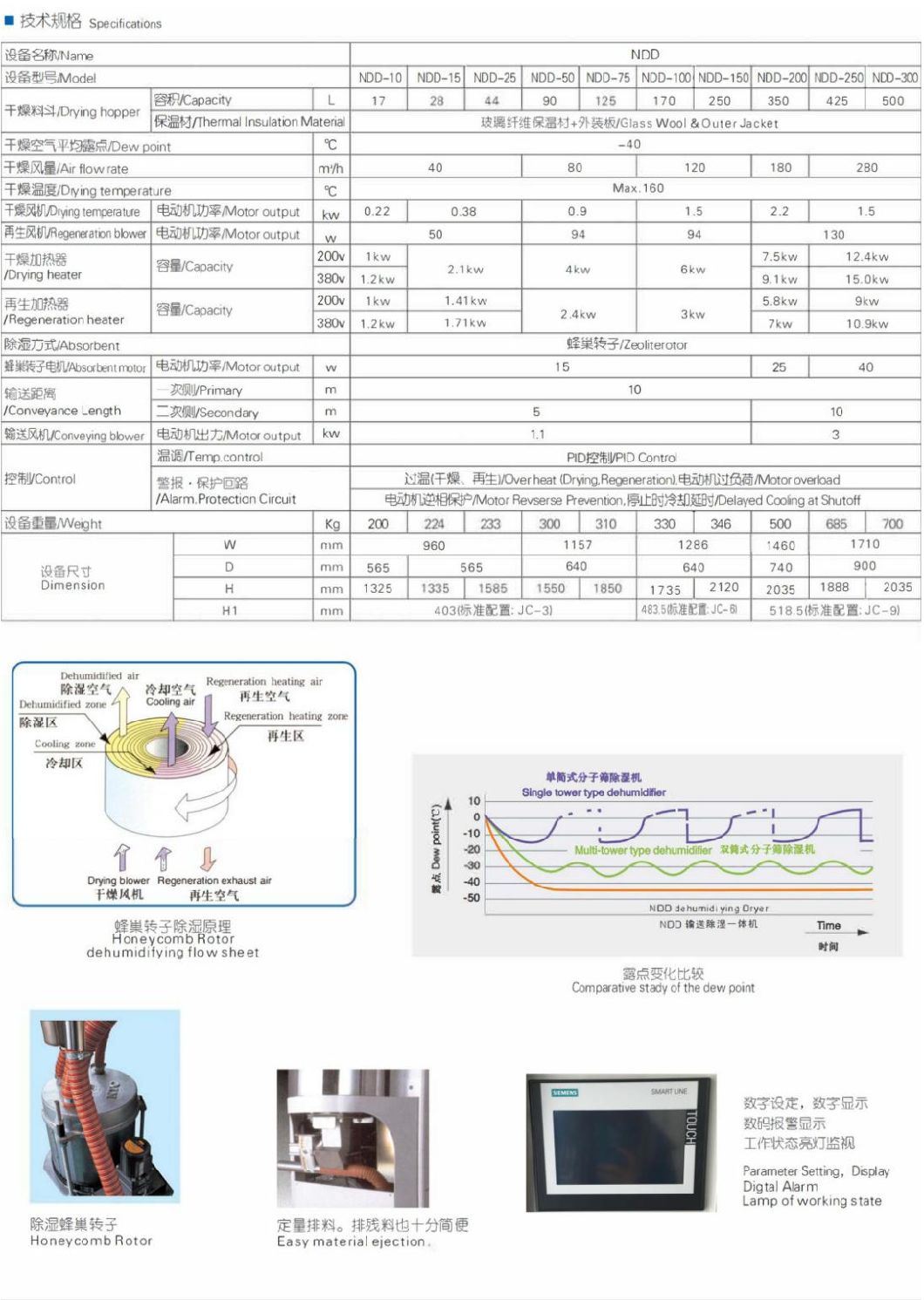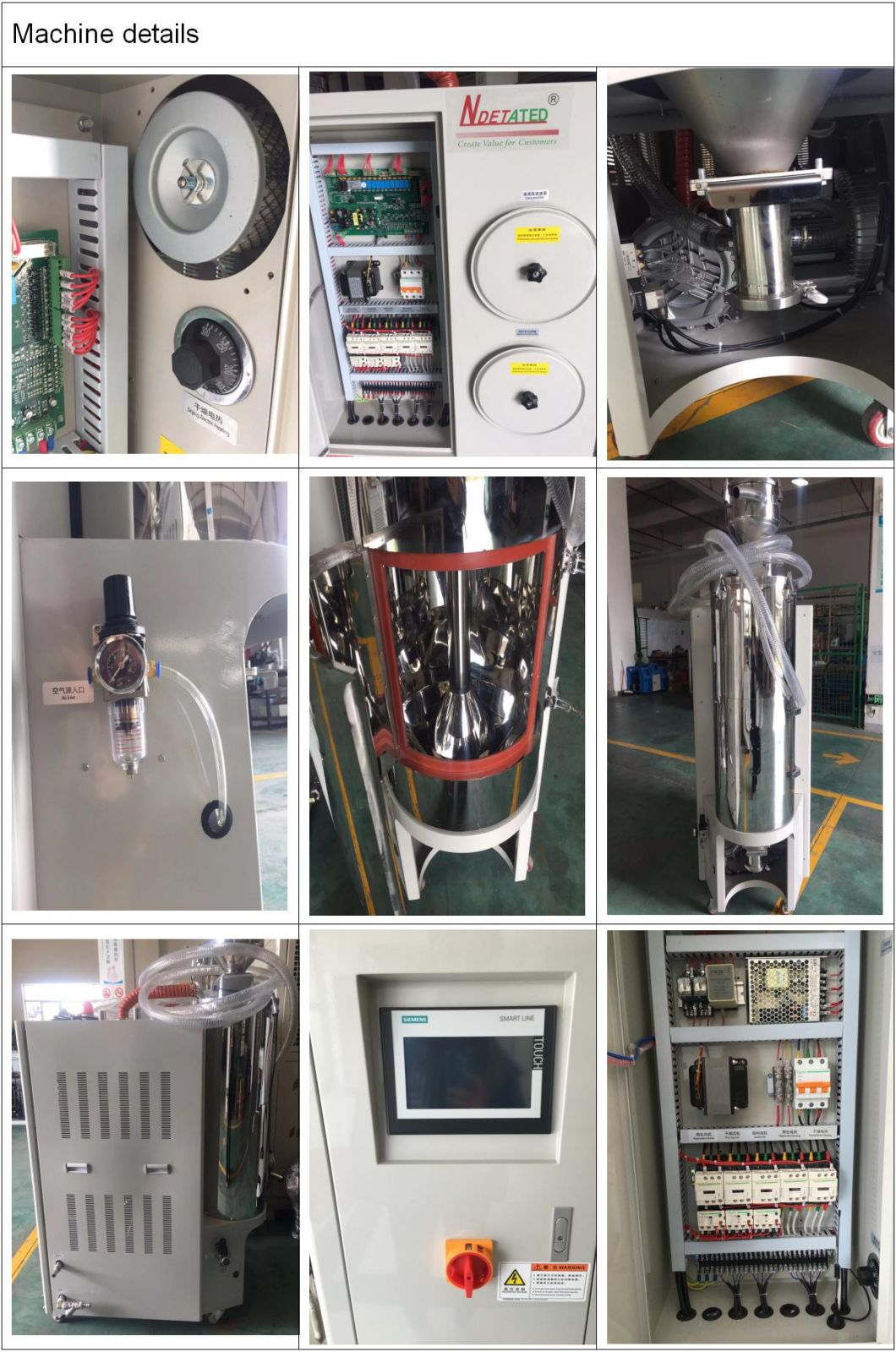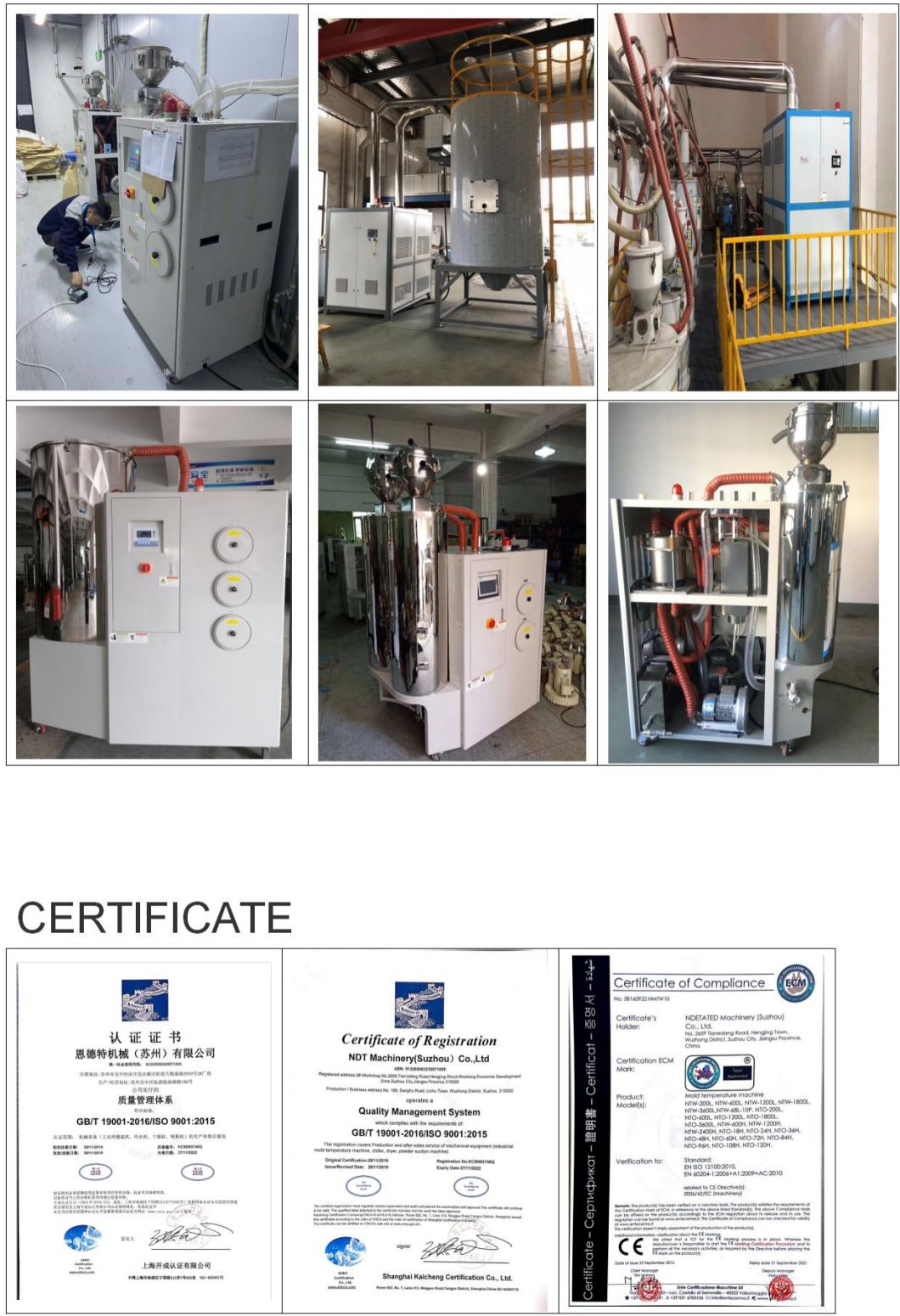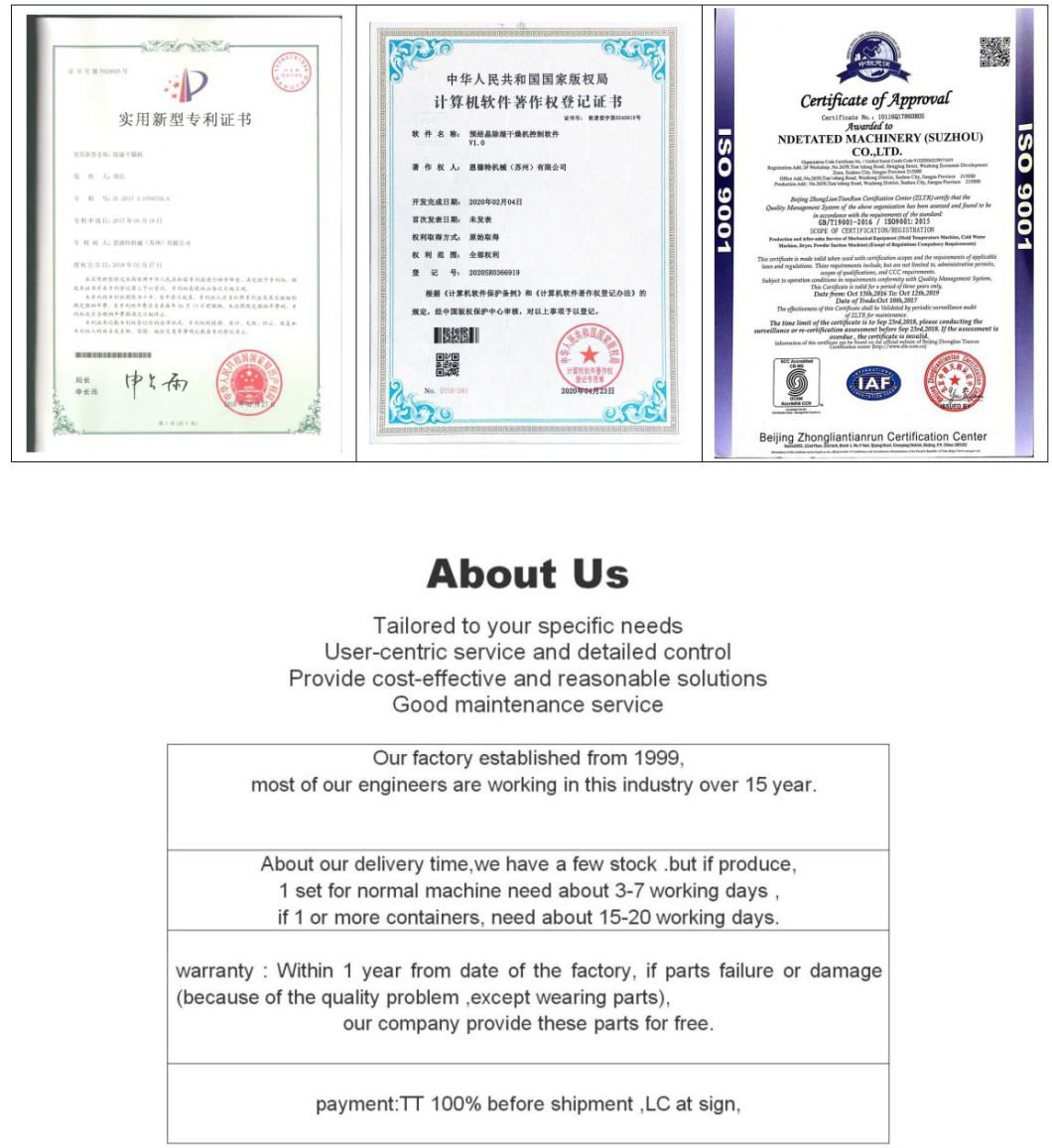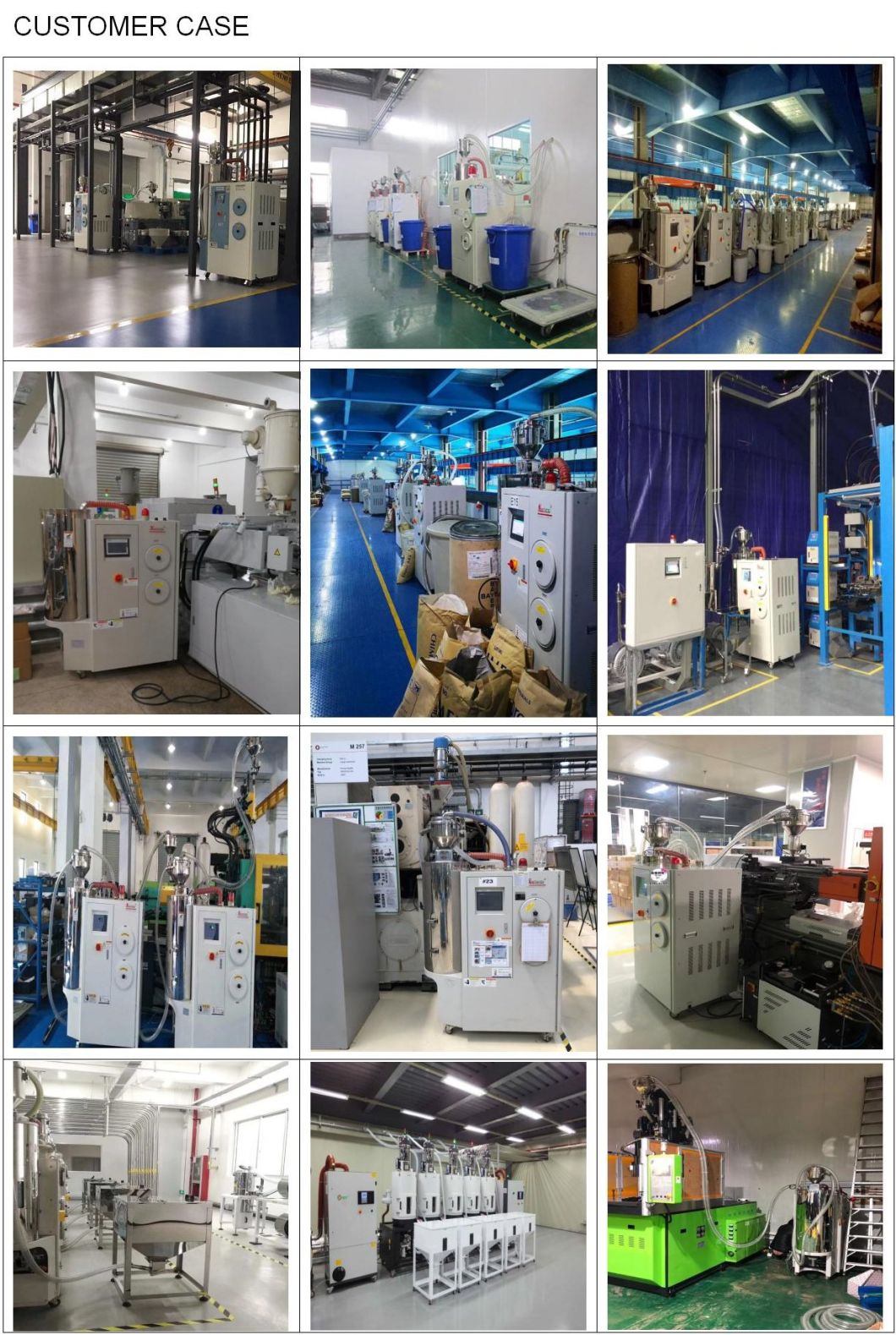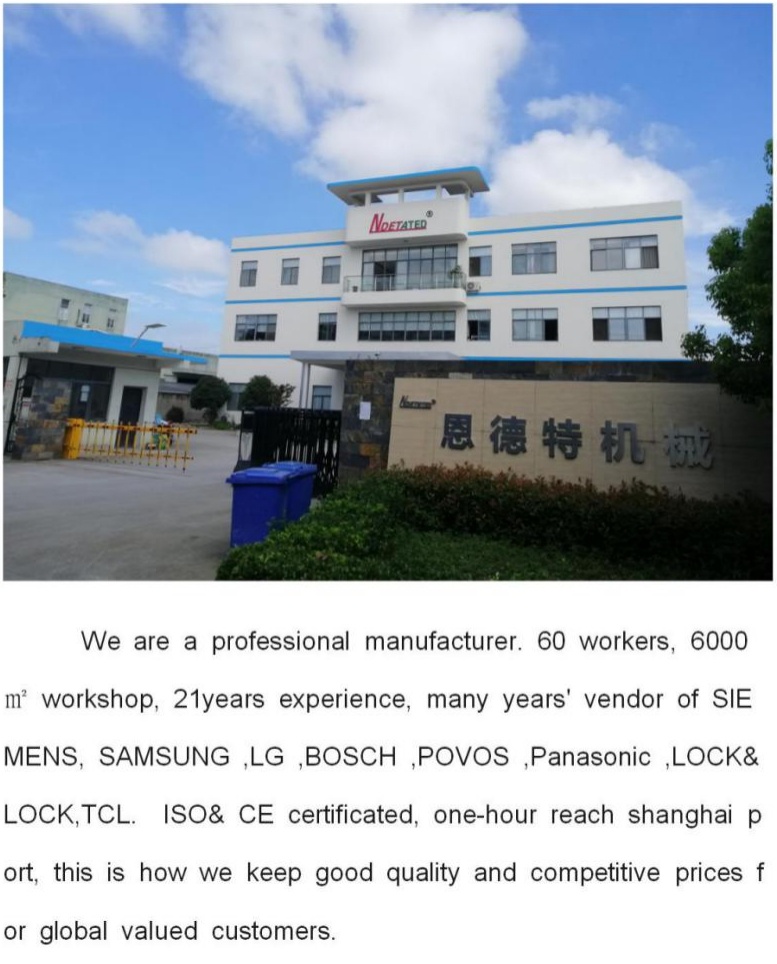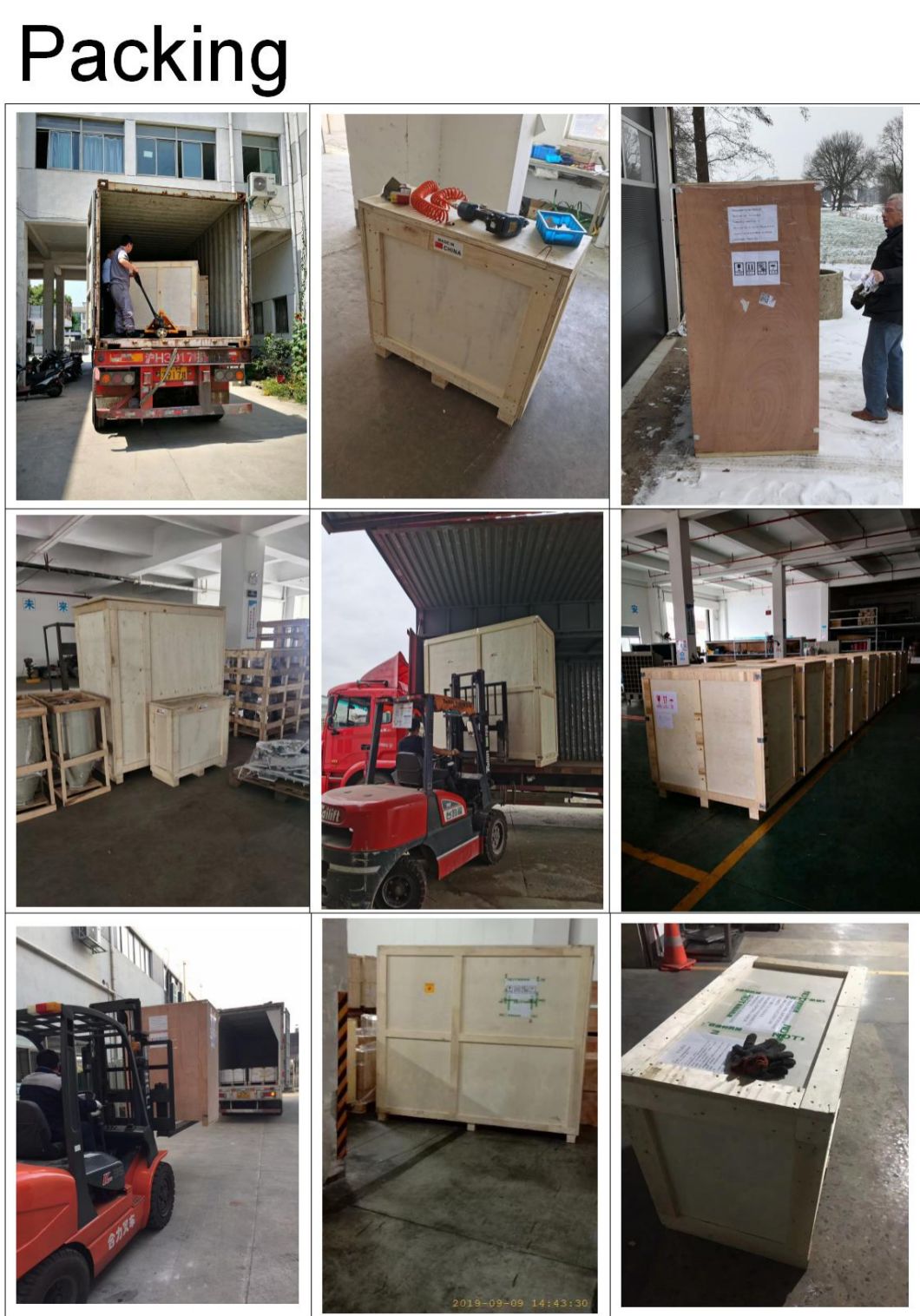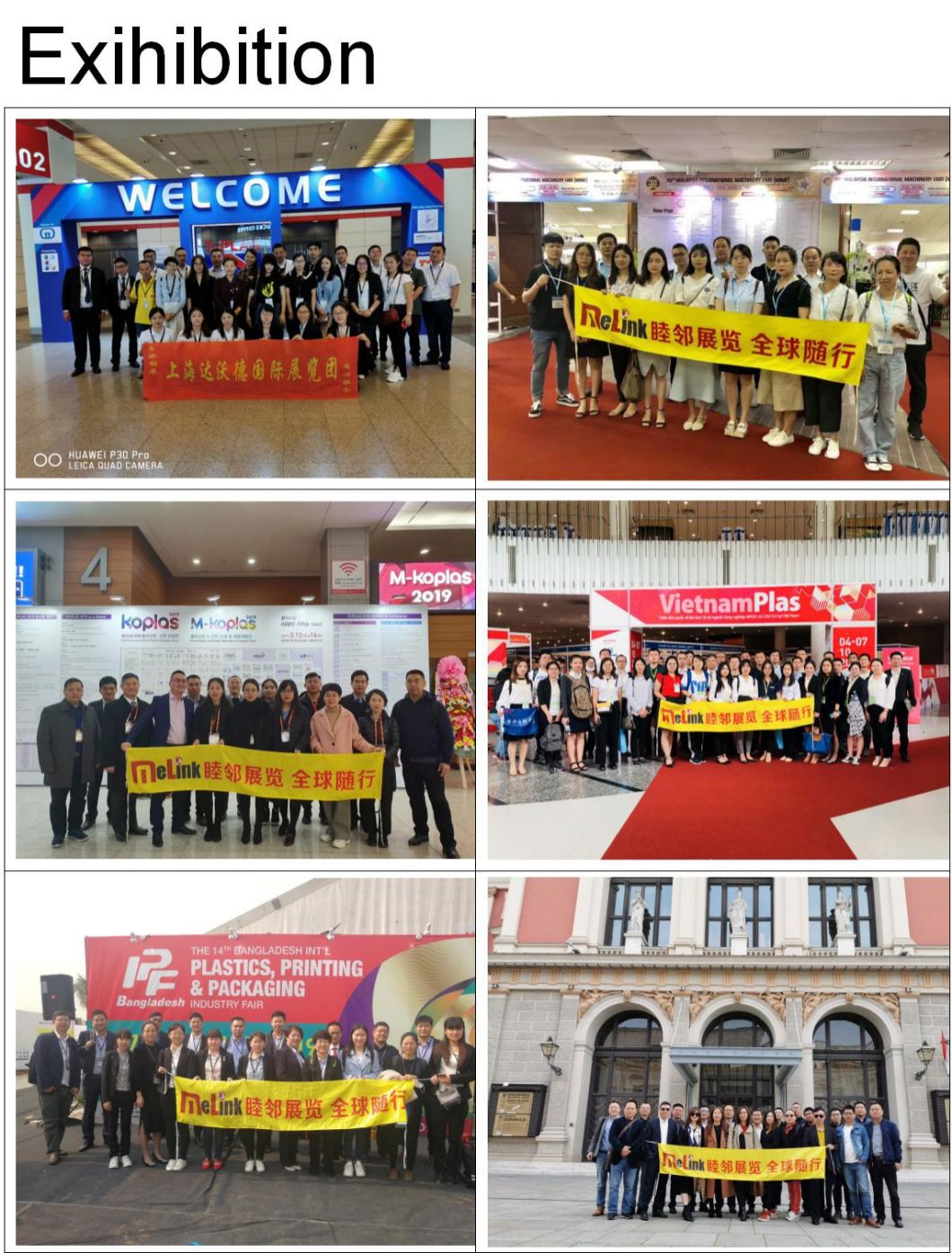 NDT
Machinery (Suzhou) Co., LTD . A new technology enterprise specializing in the production and sales of industrial temperature control equipment and research and development.The company has passed ISO9001 certification, CE certification of the European Union, China energy saving product certification, and won the council member of the China refrigeration association.In Beijing,Shanghai,Chongqing,Xiamen,Qingdao,Shenzhen,Dalian and other setting up sales and after-sales service.
Our products have been widely used in food containers, medicine, optics, cosmetics, sanitary ware, household appliances, communication, IT, automobile, thin films, granulation, fiber and other industries, and to the large capacity lithium battery, fuel cells, solar cells, and chemical reaction kettle, and other new areas of development.