Inlet temperature : For low temp model:≥30°C
For high temp model: ≤80°C
Environment temperature≤40ºC
Refrigerant: R-22,etc.
Pressure dew point : 2-11ºC
Refrigerated type :Air cooling/ Water cooling
Work pressure 0.6-1.0Mpa (can be customized if your requested pressure is different)
Pressure loss ≤0.02Mpa
Main Features
(1) easy in installation and maintation.
(2) Adopting advanced world famous brand components in compressor parts and other accessory parts.
(3) stable performance,long lifetime
(4) Low noise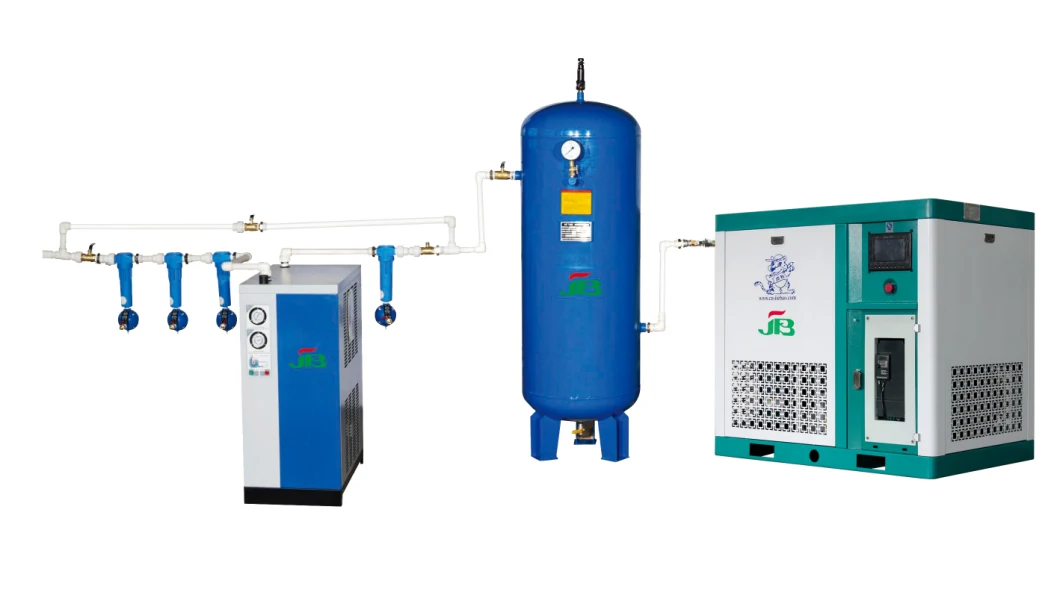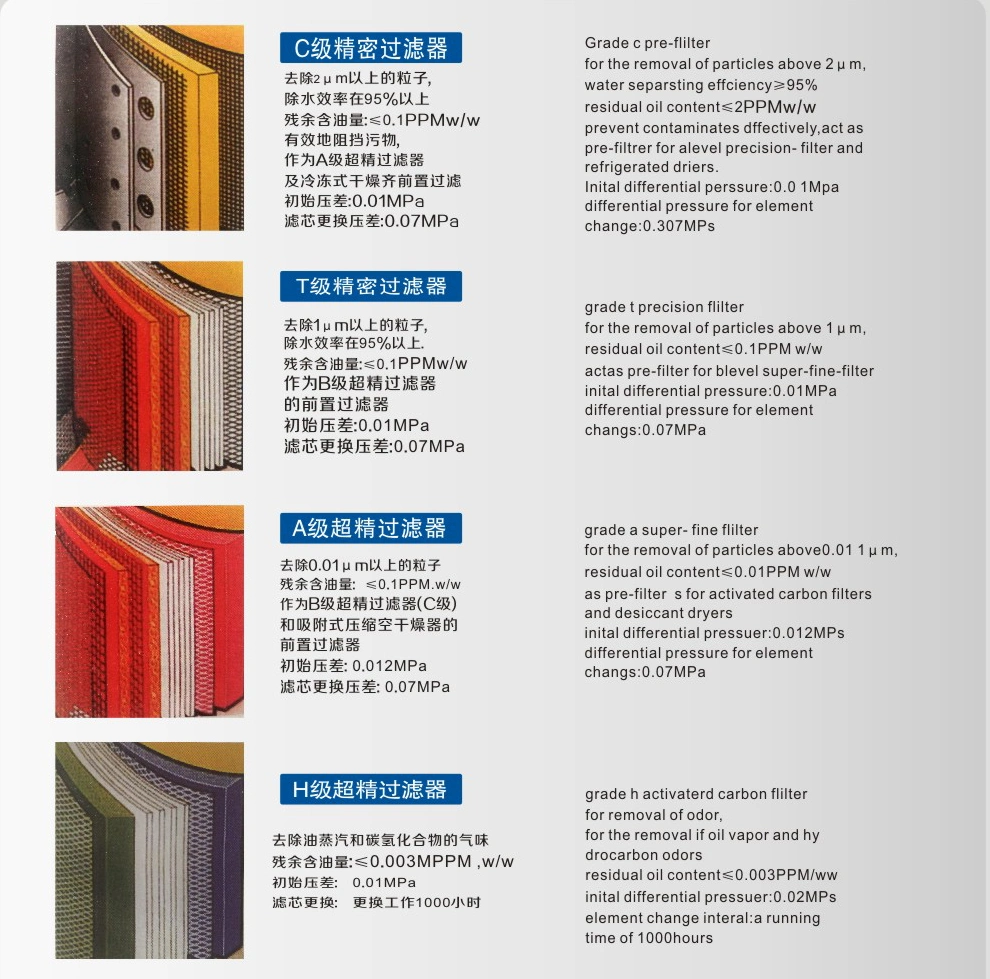 FAQ
1 What trade terms do we provide? What kind of settlement currency do we offer?
Trade term :CIF ,CFR ,FOB,EXW. As far Our business traded in Dollars and RMB .
2 How long is our delivery?
Our standard delivery time is 30-40 days after confirmation order & receiving recipets for standard compressors, for the other non standard requirement will be discussed case by case.
3 What is the voltage of the compressor?
The available voltage include 380V/50HZ/3Phase, 415V/50HZ/3P, 220V/60HZ/3P, 380V/60HZ/3P, 440V/60HZ/3P. At the same time we provide other voltage according to customer requirement.
4 Can our compressor run in high temperature environment? What is the working temperature range for our machine?
Yes ,our machine would run in high temperature environment ,until now our products have been sold to many countries which wouldmeet high temperature in summer ,such like Iraq, Saudi Arabia, Egypt, Algeria, etc. Work temperature range :1-45 ºC(33.8ºF-113ºF)