Detailed
Description of wheel section wheel dehumidifier:

The wheel section dehumidifier only has the wheel dehumidification function section, usually needs to cooperate with other air conditioning box
It can be connected with the air conditioning box by air duct or close to splicing
1. Large amount of dehumidification and high efficiency
The wheel dehumidifier is obviously different from the freezing dehumidifier. Generally, the dew point of the air after the freezing dehumidifier treatment will not be lower than 5 ~ 10 degrees, which can not solve the work with lower humidity control requirements. However, the wheel dehumidifier can easily make the air dew point after the treatment reach below 0 degrees, or even the ultra-low dew point below - 40 degrees
2. Easy operation and reliable operation
Dehumidifier belongs to normal pressure operation, no high-strength operation parts, safe and reliable, optional PLC, customized operation interface, automatic one button start stop mode.
3. Compact equipment and easy installation
It is more suitable for dehumidification area control in all kinds of new construction, reconstruction and expansion projects. When it is used with other air conditioning systems, each interface form is flexible and can be adjusted according to the site conditions.
Technical parameters: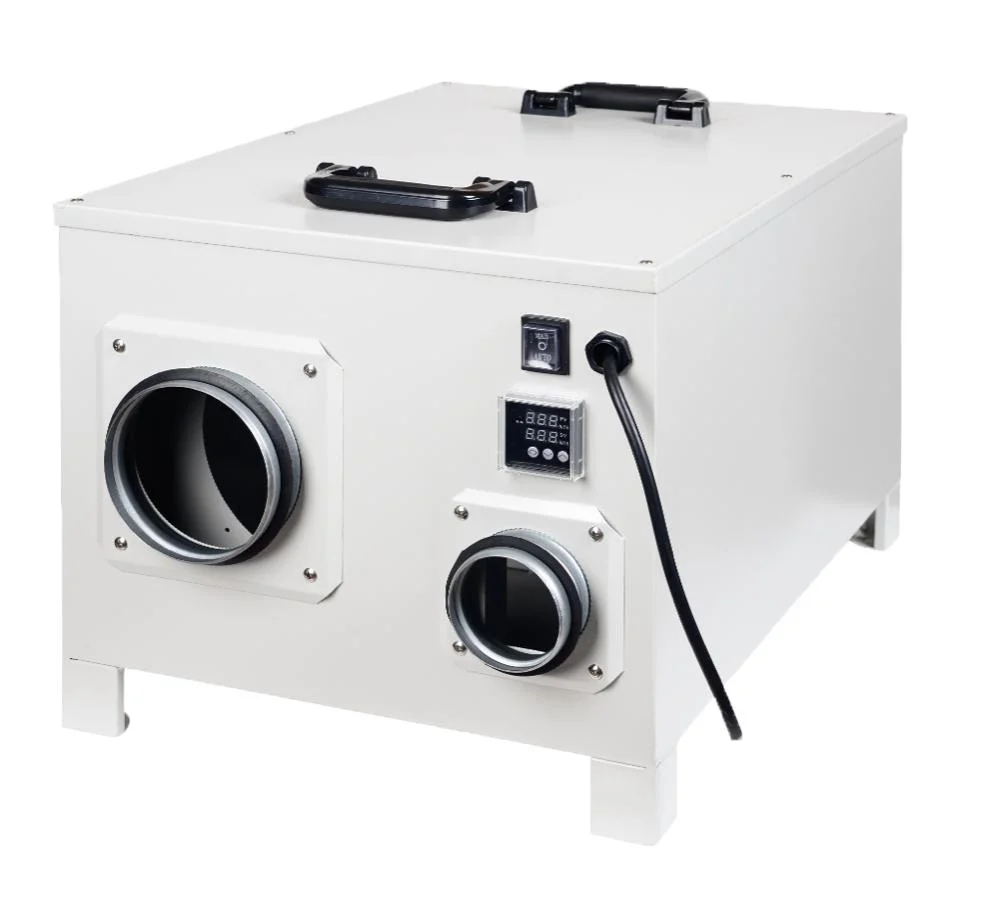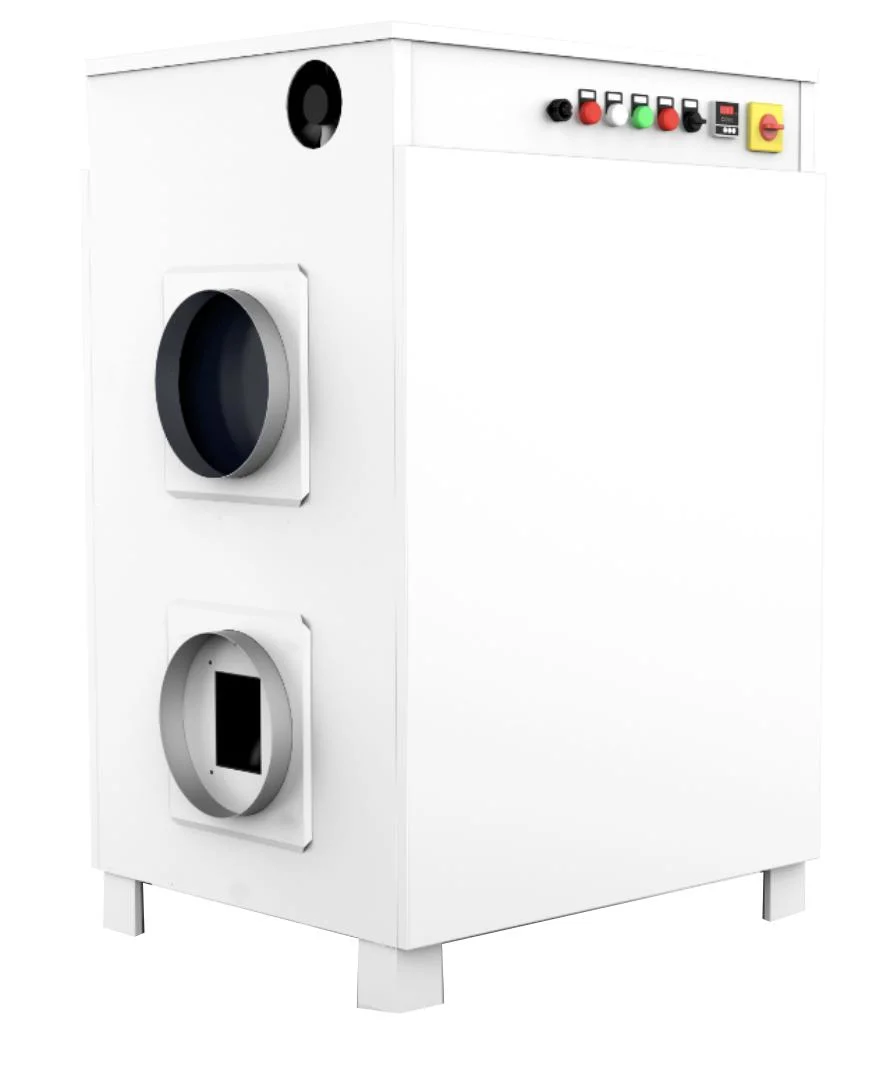 Specifications:
Model: YIHE-RM-300
Electric source: 220V/50Hz or According to customer requirements.
Dehumidification: 2.06Kg/H
Dehumidification of test conditions: T=20ºC,RH=60%
Rated power: 1.5KW
Rated Current: 7A
Treatment of air volume: 220cbm/h
Reclaimed air volume: 100cbm/h
Treatment of wind pressure: 70Pa
Reclaimed wind pressure: 40Pa
Diameter of wind treatment: ø100mm*2
Diameter of reclaimed wind: ø80mm*2
Applicable temperature:-10ºC to 50
Size:685*425*678mm
Weight:45Kg